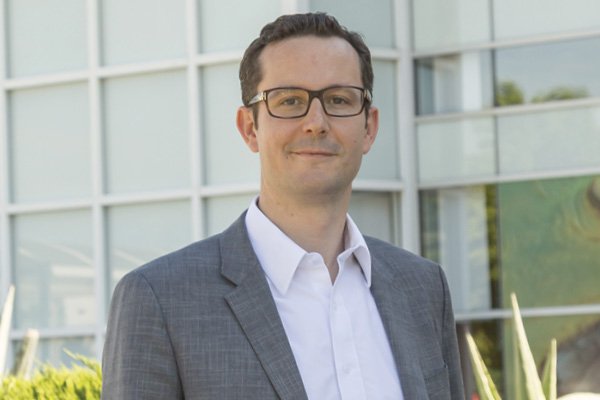 Customers are changing the way they work, and it is important to prepare accordingly to accompany them in this transformation. Today, clients base their decisions on ever larger and more disparate sets of data. As the ecosystem is becoming more complex and blurred — customers' needs are becoming more mature (e.g. SLA's). They have progressively higher expectations/i.e. more data source agnostic/multi-source solutions are needed to entice a long-tail new customer.
It is, therefore, our duty to make them easily accessible and make sense out of it, which means providing easy tools and world-class competencies, to analyze data and extract the information they are looking for, such as change detection and temporal analysis, statistics, or object detection.
Satellite operators like Airbus are striving to get geospatial embedded into business functions and this is leading to significant investment in technologies for the derivation of business insight and digital services.
Furthermore, we are also observing a growing demand for an open environment where entrepreneurs and companies can play with different geospatial components to build or complement their own services. The ambition in the short term is to offer this platform-as-a-service offer to a large community of geo and non-geo experts alike. We need to be more and more relevant within a growing marketplace.
AI and ML: Not buzzwords but concrete tools
Artificial intelligence and machine learning need to be part of a larger solution, as they don't solve everything by themselves. With more data, scalable computing power and analytical capabilities, the time has come to make the best out of these capabilities. They are not buzzwords anymore, but concrete tools that really can change the game and play a key role in making geospatial more relevant. Today, the industry has a lot of skill to leverage on to tackle this by focusing on integration technologies and capabilities.
Also, Cloud-based solutions will continue to drive major investments to improve all facets of the geospatial business. We are embracing multi-source data, including non-geospatial datasets and advanced analytical processes. We aim to be responsible in two main ways: firstly, by pushing ourselves and leveraging the considerable resources.
Secondly, by having an open philosophy where we can embrace the creative energy from across our ecosystem. For instance, Airbus designed the One Atlas platform with the customers and for the customers for providing easier access to constantly updated premium imagery and 3D layers across the world, performing large-scale image processing and extracting industry-specific insights.
Heavy investments to fuel growth
In terms of funding models, the earth observation sector is undergoing significant changes from being a government-driven market to one with increasing private sector sponsorship aligned to expand towards more diverse use-cases. We need to be more and more relevant within a growing marketplace. In this regard, heavy investments are required into new space and ground assets, Cloud-based processing and solutions to provide new capabilities and improve the daily operations of customers. In this respect, benefitting from the financial support of Airbus and a pool of geospatial and aerospace expertise is a real advantage.
Additionally, partnerships and co-operation are at the core of our growth plan, and our recent experience with Planet and Orbital Insights comforts us in our willingness to use them to satisfy larger customer needs.
In recent times, technical innovation is also driving the compression of timelines, moving geospatial capabilities to embrace both strategic and operational (platform)/tactical (weapon/real-time business insight) applications. We aim to play an important role here by way of spending significant capital on bringing continuity assets to market. These activities are closely embedded with our R&D efforts that are essential to reinforce our technical leadership on key topics for the future.