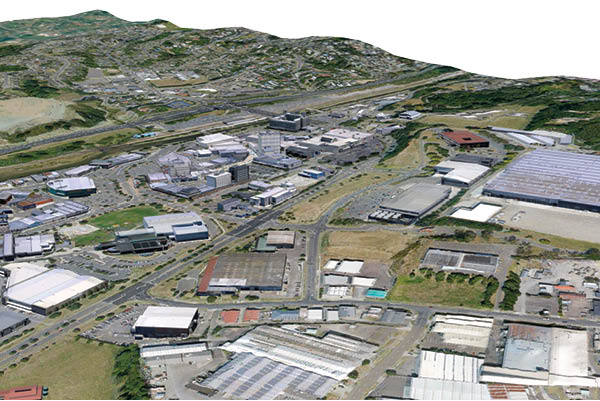 Accurate spatial data is facilitating community development and planning for a smart city
Porirua is located on New Zealand's North Island and is one of the four cities that constitute the metropolitan area of Wellington, the nation's capital. Porirua City Council (PCC) is the local government agency servicing Porirua and its 55,000 residents.
PCC, in consultation with all its relevant stakeholders, determined a number of strategic priorities for Porirua from which several long-term goals were established. To assist with reaching these goals, PCC's long-term plan for 2015-25 incorporates a significant investment in new infrastructure and city centre development.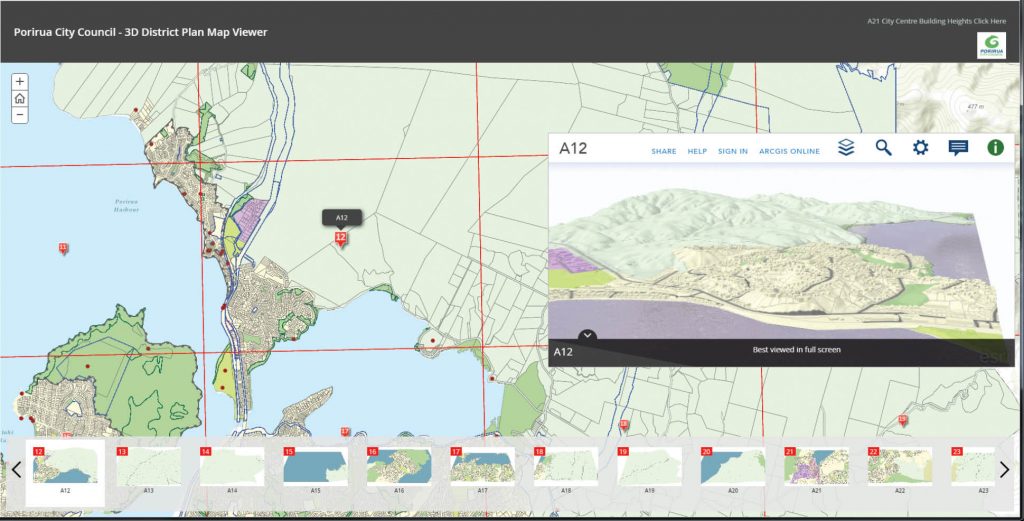 AAM New Zealand (AAM NZ), having worked with PCC for many years in helping improve their Geographic Information System (GIS) and 3D capabilities, were commissioned to provide an accurate, accessible and interactive 3D city map of Porirua. An accurate, up-to-date 3D city map is an integral component for smart city planning, essential to carrying out PCC's long-term development plans.
The Challenge
During preparation for city development works, PCC identified inaccuracies in their spatial data that restricted planning. PCC's level of detail (LoD) building models were outdated and district plans, based on 2D static map outputs, were not interactive and lacked 3D or height enablement of data.
PCC's GIS team recognised they needed:
• The ability to approximate 3D buildings using existing models
• Accurate, up-to-date, textured 3D (LoD2) building models — a building shell with roof form and building textures
• To provide colleagues and the community with online access to city models
• A Web GIS viewer that provided easy-to-use analysis tools, layer control, map sharing, publishing and printing.
The Solution
AAM NZ agreed to ensure that PCC's cost objectives were met when delivering their required GIS solution.
AAM NZ captured aerial Imagery and LiDAR for use in producing 3D city models. This data enabled the extraction of building models and provided visualisation tools and training required by PCC.
The fully integrated solution was delivered alongside training to expand PCC's 3D capability, and comprised: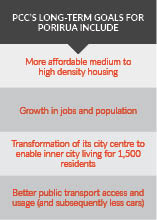 • Data acquisition – aerial data captured and delivered via oblique imagery and high density Light Detection and Ranging (LiDAR)
• Development of LoD2 models – AAM processed LiDAR data to extract buildings, ground surface and vegetation. Oblique imagery and LiDAR were further processed, using complex algorithms and photogrammetry methods, to texture the LoD2 models
• Online visualisation tools – AAM used Esri CityEngine 3D technology and Web scene templates to enable staff to visualise, interact with and analyse 3D models.
The Results
The PCC GIS team fully supports new infrastructure and city centre development with precise and detailed LoD2 models, providing an accurate, up-to-date 3D city map of Porirua and offering the following benefits:
• Improves interaction with city information by incorporating 2D and 3D visuals
• Enhances GIS and modelling functionality for better decision-making and planning
• Mitigates impacts by allowing planners to understand the interaction between the community and proposed developments
• Promotes smart city planning through accurate and current spatial data
• Facilitates easy access to maps and tools through a fully responsive, online platform.