Many argue that computers don't have an aesthetic sense as humans do. But with machine learning, if computers are fed with the right parameters, they will be able to recognize what people find aesthetically pleasing. 
We're living in a world where computers can calculate our taxes, drive our cars, and book our holidays. Could it also design our buildings? Back in 2013, a study by researchers at the University of Oxford has given architects a mere 1.8% chance of being automated. This is because 'creative tasks' which involve a high degree of human manipulation and human perception are difficult to automate.
However, just because certain types of creative occupations can't easily be replaced, doesn't mean that their industries won't see disruption. With the advent of BIM, mixed reality, 3D printing, and other emerging technologies, architects are uniquely placed in the entire digital transformation of construction ecosystem.
CAD vs BIM
During the '80s and '90s, CAD software has replaced the drafting board for architects. Although the software acts as a 'digital' drafting board, architects still need to decide what kind of drawing they're making — plan, section or elevation, before they start drawing. The drawings are created and edited independently.
BIM, on the other hand, allows architects to create a complete building design in documentation package. Plans, sections and elevations can be produced from a single unified model. Such models can contain many project-related data, synchronized with live preview function of the building model. For architects, BIM software will be a single production tool, which comes close to automated design.
Phil Langley, Director, Digital Delivery, Bryden Wood, believes that BIM is much more powerful than just a documentation tool. "BIM is a technology that helps people collect, collate and organize all sorts of information which includes the building fabric (and its performance). It can also include the ways in which built assets might be actually experienced and used by people. The models should themselves become resources of data that can be layered and added to over time to capture many different aspects of the lifecycle and should be seen as repositories of data that can be used to fuel more advanced and sophisticated digital design techniques."
Sasha Crotty, Sr. Product Manager, Revit Platform & Services, Autodesk echoes a similar view, when she says architects haven't fully taken advantage of BIM's capability of capturing design intent and understanding the human process behind the design. "There is so much knowledge that is trapped inside of past projects sitting on servers around the world just waiting to be reused. The question really is — can automation help make architects more effective so that they can contribute more of their core design skills and knowledge to improve the built environment?"
Autodesk and Google are two of several technology companies pursuing the potential of automated design. Autodesk introduces its experimental design platform, Project Dreamcatcher, which it called 'the next generation of CAD'. Dreamcatcher is a generative design system that enables designers to craft a definition of their design problem through goals and constraints. The system generates thousands of design options that meet specified goals, allowing designers to explore trade-offs between many alternative approaches and select design solutions for manufacture.
While designing its new office and research space in the MaRS Innovation District of Toronto, Autodesk used generative design. The design team took into consideration the requests of all the occupants of the office and their desire for proximity to other teams, the kitchen, or the availability of light. Software made it possible to take all of these factors into consideration to find a set of optimal options that satisfied as many criteria as possible. This enabled the design team to directly incorporate the human factor into their design and make the building entirely custom to the occupants.
Similarly, Sichuan Provincial Architectural Design and Research Institute used AECOsim Building Designer's BIM advancements to enhance information exchange among disciplines and ensure timely collection, update, management, and data application. The software enabled the institute to shorten the project period by 60 percent, reduced design errors by 80%, and increased design depth by 50 percent.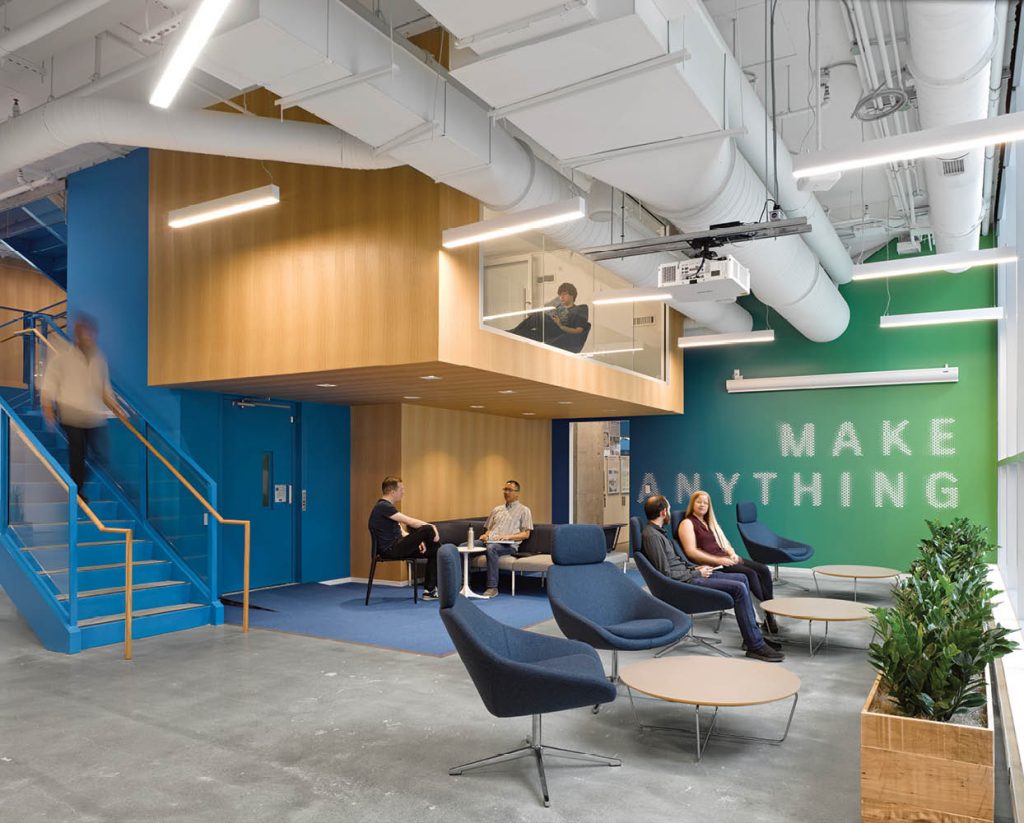 So, can computers really replace architects?
Many argue that computers don't have an aesthetic sense as humans do. But with machine learning, if computers are fed with the right parameters, they will be able to recognize what people find aesthetically pleasing.
Andy Smith, Director, Product Management, Building Solutions, Bentley Systems agrees that computers are very good at solving defined tasks, like engineering calculations, and can make even some judgments on quality. However, computers will not be able to composite the five human senses anytime soon and really understand a building's poetry of emotion. "As designers sit down and start thinking about designing a building, they think about the five human senses. Also, the human architect needs to communicate the design intent to the client, explain why he or she chose certain things, and then evaluate the responses of the client's emotions and business sense to the design. That is a human interaction that needs to happen."
Also Read: 3D modeling 2.0: Re-imagining the contours of construction
Randy Deutsch AIA, LEED AP, Associate Director, Graduate Studies, School of Architecture, University of Illinois Urbana- Champaign holds a slightly different view. "Generative design has its own aesthetic, and for many it's an acquired taste. Today, these designs appear to the trained eye to be somewhat counter-intuitive — for example, where material and voids are placed in a 3D-printing process based on the machine's inner logic which most of us don't have access to, and the result is often gothic in style. Here, there is nothing for us humans to do but to accept the aesthetic of optimization (however defined by those providing the computer input) because ostensibly what the machine generates is perfect — and it is up to us humans to allow the aesthetic to grow on us."
Architecture consists of vast amounts of contract documents and models with repetitive parts. Even today, these fragments are already increasingly reliant upon technology and outsourcing. As machines gain in intelligence, less and less human intervention will be required to assemble those documents and models.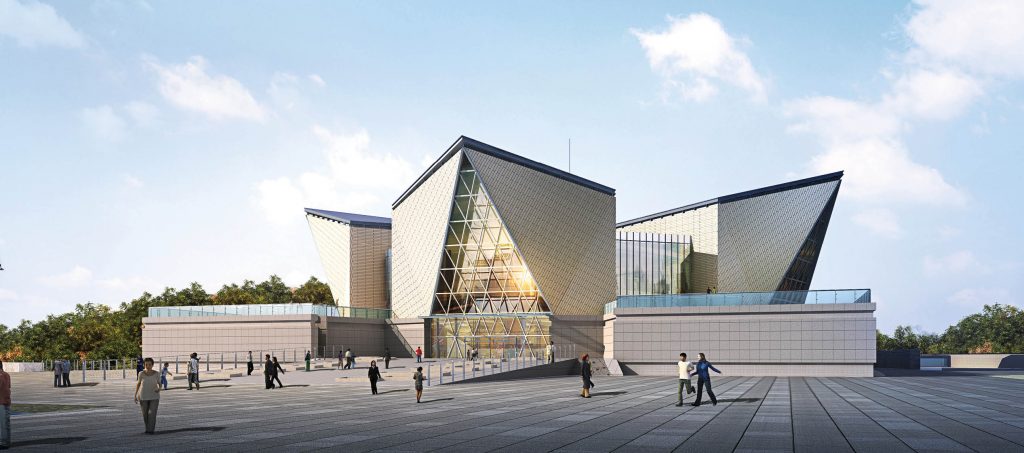 "Automation is going to give architects more opportunity to investigate more design options and more time to consider the human factors that make up 'good' design. Architects will be able to consider energy, prior art, and constructability in near real-time to better understand the impact of their design decisions," says Crotty.
Dale Sinclair, Director, Architecture, Technical Practice, AECOM agrees "By automating aspects of the design process, such as creating multidisciplinary digital libraries that contain fabrication-ready information, more time can be spent on the design effort that makes a building unique in response to the client's brief and relevant to its environment. With the repeatable tasks that don't add value to the design process being automated, the overall process will create better and faster information for manufacturing."
From an academic point of view, Deutsch shares one interesting drawback of automation. "Recent graduates and emerging professionals in the design industry are concerned that by automating basic, repeatable tasks — known as the deskilling of the profession — will mean that they won't have the opportunity to learn foundational, fundamental steps that all would-be architects have learned in the past in becoming full-fledged design professionals. Even if doing so meant that they were freed-up to design more, they want to be assured that they learn the fundamentals of putting a building together — and fear that automating too much of the design work processes would mean that they will miss-out on this formative step in becoming an architect."
Is automation going to lead to unemployment?
Smith believes the need for human interaction with clients is not going to go away anytime soon. "What will change, however, is the kind of work that humans will do. We will have to morph our skill sets to fit in. Educating the industry about automated design and BIM processes, and how our skill sets fit in, will be important too."
"In the future, greater emphasis on process and multidisciplinary workflow will be required to enable new ways of working that facilitate the creative process whilst ensuring timely and accurate information for making buildings. This will lead to new business models and to the need for new skill sets," underlines Sinclair.
Langley agrees "As an industry we need to develop, nurture and value hybrid skills in our companies — the old disciplinary distinctions are less relevant and we need to find ways to integrate different background and abilities into what we produce." Automation will not degrade, let alone replace, the creativity of architectural practice. Rather it is helping architects modernize their legacy business and reform architecture as a stronger profession in the digital era.
"Computers are like 'digital companions' that help us to think in different ways and to encounter and explore different worlds of possibilities. I think it is a symbiotic relationship in which each side 'learns' from the other. Computers won't replace architects (or designers and engineers more widely), but they can help us to change the way that we approach design," says Langley.
Sinclair offers a scenario in another creative industry that could be easier to relate to. "Musicians have embraced new instruments from the electric guitar to synthesizers and onwards to automated composing tools, as delivery of their outputs has shifted from albums to streaming. Yet the role of the composer remains unaltered."
"Challenge to all architects will be switching from using the software as a tool to collaborating with it to come up with optimal designs using their shared knowledge and experience. They will need to partner with their software to capture the goals and the constraints of the design. This partnership will help guide them to the outcome that they desire," points out Crotty.
Moving forward, project teams must embrace 3D design reviews making them commonplace, keeping information live and relevant. Sinclair also points out that BIM needs new workflow. "We see too many projects looking at workflow akin to that used on CAD projects. Those undertaking the lead designer role need to consider how to better connect the geometry and data in models to engineering analysis software and the non-model information, such as project strategies, in the new more complex information landscape."
Technologies like smart city infrastructure and human‑scale adoption of IoT devices and networks will mean that the availability of data that can be combined with BIM data repository will increase exponentially. This is a huge opportunity to push the envelope of what architects can achieve with the automated design.
As Langley signs off: "Automation in design should be disruptive — we should not simply be encoding our normal behaviors and practices. It should challenge us to do things differently."
Also Watch