Technology is a puppet — it can be weird, soothing, life saving, funny, and even dangerous — given in whose hands it is. From fighting wildfires to exchanging vows, drones are becoming a tool of choice. Here we go with 10 bizarre and innovative usages of drones:
---

Movie-making
Drones are getting popular with the movie-making industry because they allow creation of more distinctive shots quicker, safer, and cheaper.  With their ability to go where human beings cannot venture easily, these unmanned flying vehicles allow filmmakers to capture previously unattainable images such as overhead imagery from perspectives too low for a manned helicopter and too high for a crane. Evolving drone technology along with high-definition cameras, will ultimately open up new cinematic possibilities that will push innovative and creative boundaries in the industry.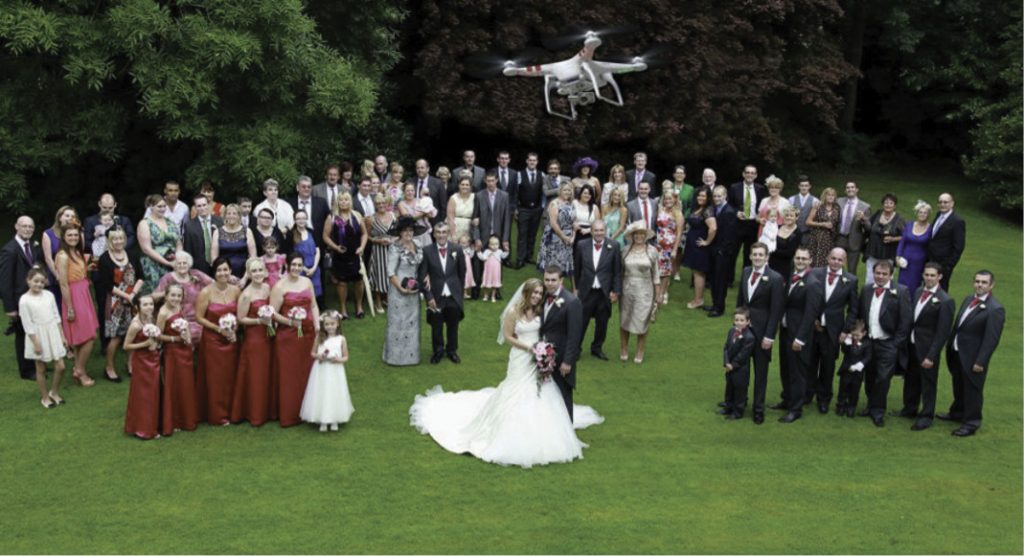 Wedding photography
You have successfully snagged the wedding venue of your dreams and now you're looking for the best way to capture it in all its glory. Consider using a drone. This is the latest trend in the wedding market and may be just the ticket for scoring cinematic quality aerial footage.

Smuggling
Drones could come as the god's gift to criminals and smugglers. Several stories have surfaced across the world recently on how drones are being used to deliver contraband to prison inmates. Similarly, drones are increasingly being used to smuggle drugs across borders.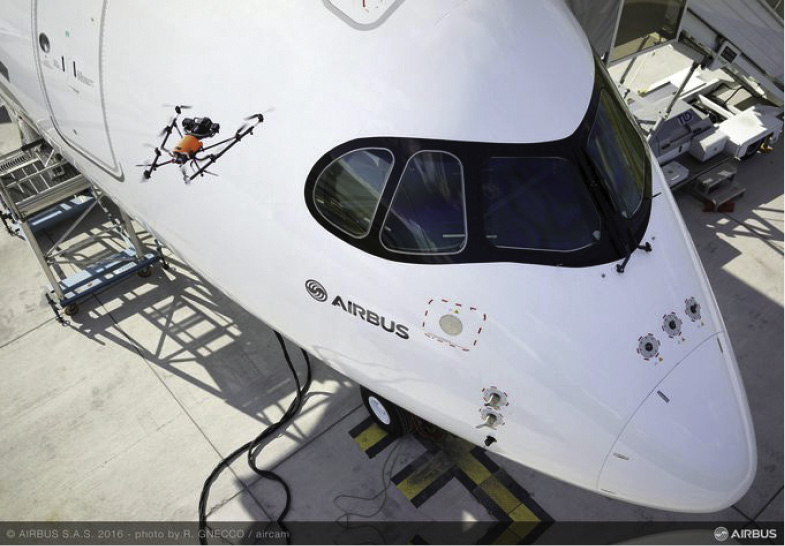 Aircraft checking
Airbus has started using drones to inspect some of its commercial jets and look for scratches and other damage. The company says a drone can do an inspection in 10 to 15 minutes, instead of the usual two hours it would normally take a person to do the same job. Airbus says it can also use the images taken by the drones to construct a 3D model of the plane that can be used to prevent damage to other planes.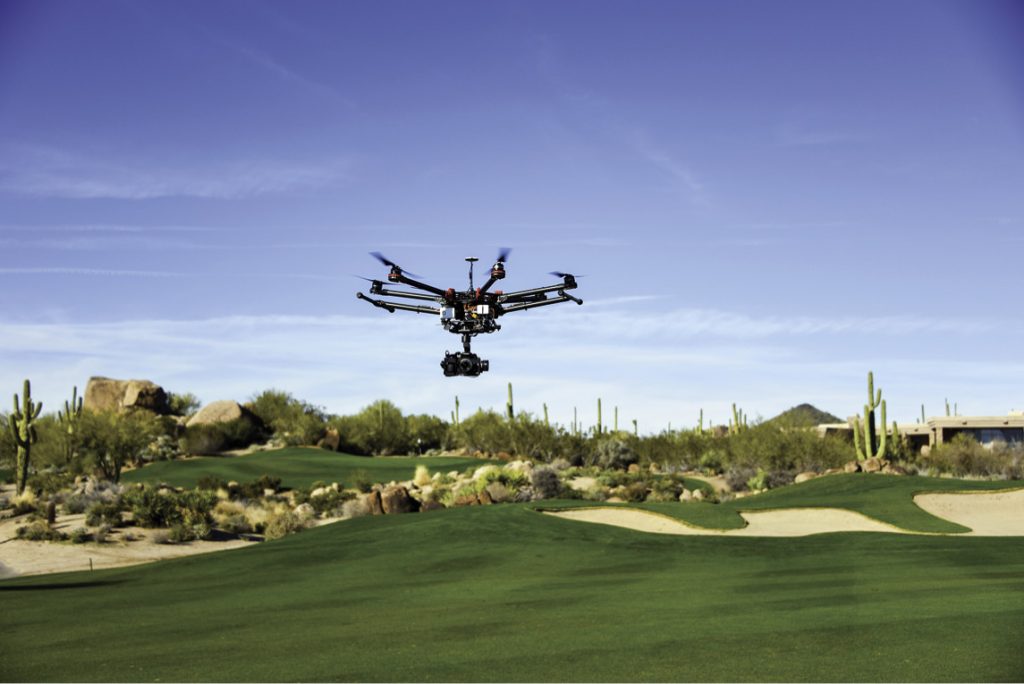 Bringing back memories
A small Ohio company is using drones to bring a little happiness and pleasant memories to people near the end of their lives. Aerial Anthropology works with the families of hospice patients to identify a favorite place from their past. Then they send up a drone to shoot aerial video of that cherished spot. The video is streamed on YouTube and watched in real time by the patients in their beds.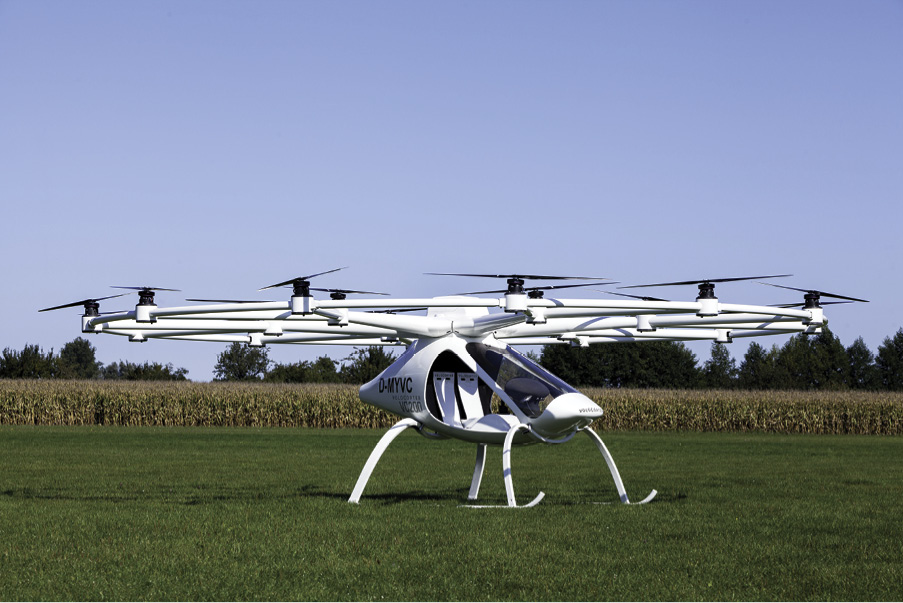 Flying cab
Over in Germany, a pilot from e-volo flew a hybrid helicopter-drone. It was the first certified manned multicopter flight, and made many people wondered how drones might take Uber to new heights. The Volocopter VC200 is a fixed-pitch multirotor with 18 electric motors powered by 50 kilowatts of battery power. It's built with collision-avoidance intelligence by Ascending Technologies, making it easy to fly.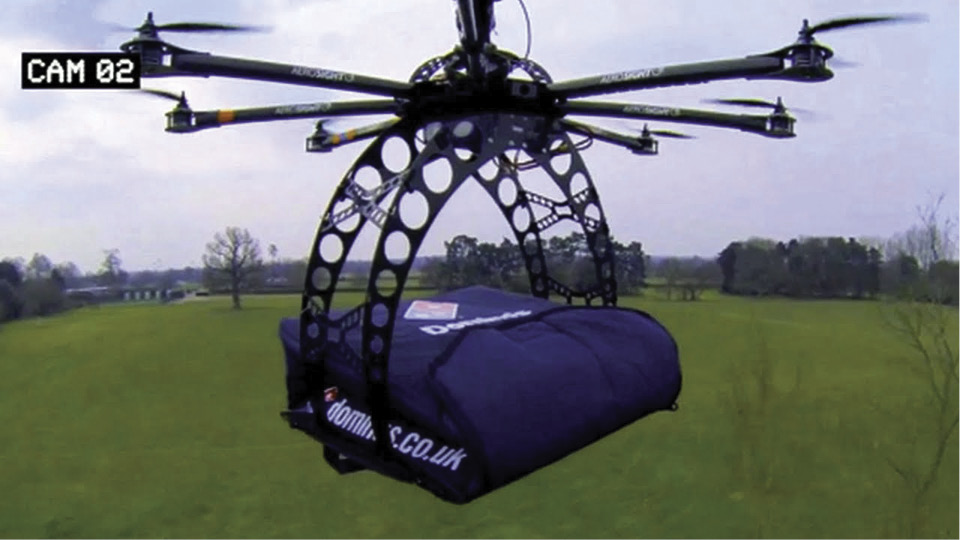 Pizza Delivery
Dominos already started the trend some years back in the US. Taking inspiration, a pizzeria in Mumbai used a drone to deliver pizzas to a skyscraper to beat traffic and cut delivery time. While the test was successful, the pizzeria forgot to get the permission from the local police, which wasn't too pleased to see the object flying in the sky.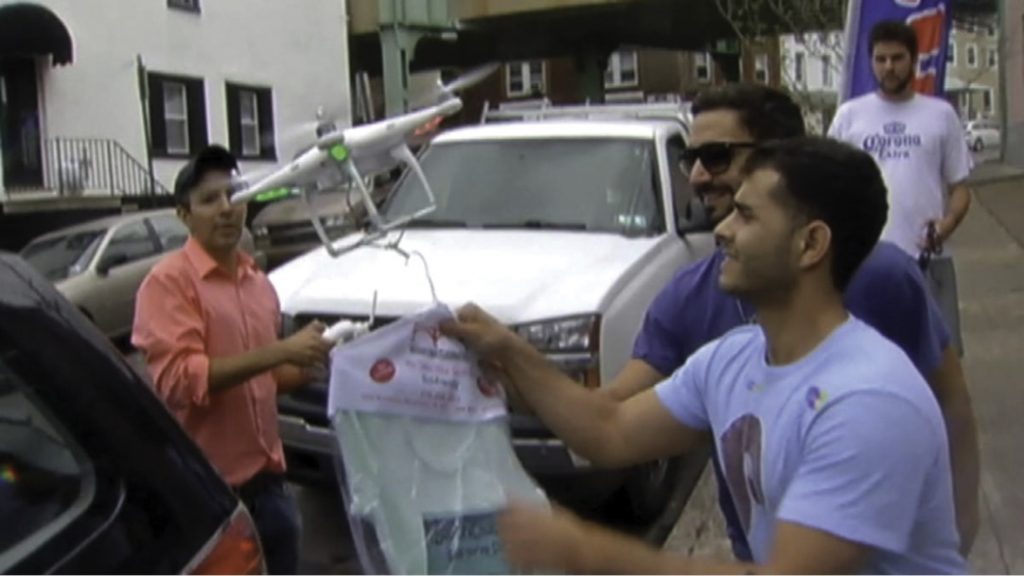 Dry cleaning
Now this is called innovativeness! A dry cleaner in Philadelphia is using drones to send clothes back to customers. Although it can only carry a few light items, the store owner is working on a new model that would be able to send up to 10 pounds of clothes.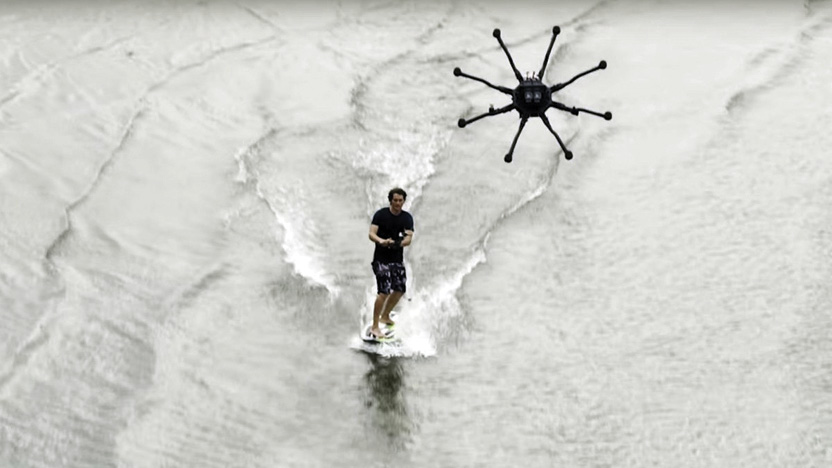 Sports photography
They are at the Olympics. Soon, they will be at the football stadium. It won't take long for drones to be fully integrated into sports broadcasting. Drones are cheaper and more versatile than cable-suspended camera systems like SpyderCam. They are already changing racing (including skiing and sprinting) broadcasts for the better. In the years to come, they'll likely supplant cable systems in many settings as well.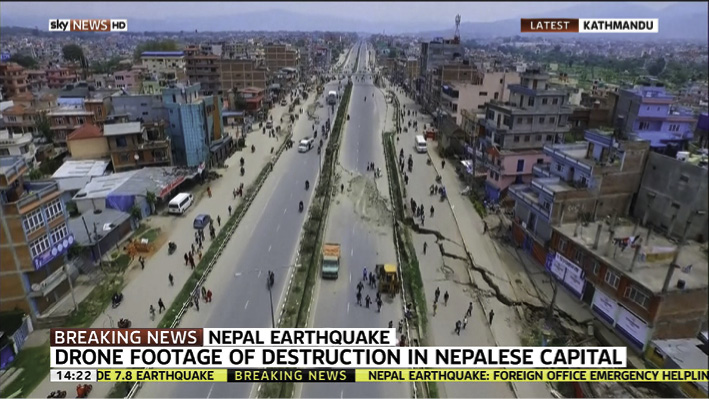 Journalism
Drones are slowly finding their way onto the journalism scene. News organizations like BBC, CNN, Al Jazeera and television stations in Cox Media Group, including Atlanta's WSB, Boston's WFXT and Orlando's WFTV have also incorporated drones into their coverage, using them to report on news, weather conditions and feature stories. Drones are usually helpful in situations of conflicts or disasters.