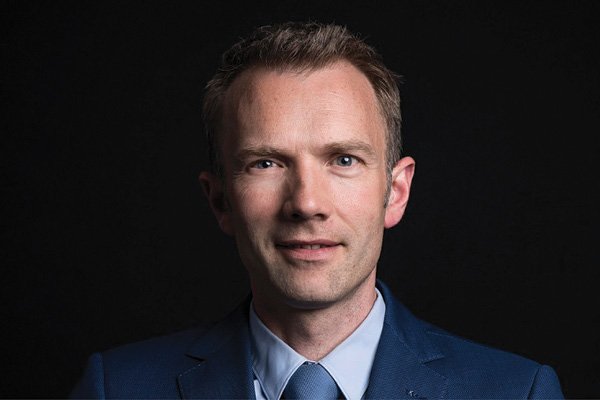 Coordinates are the universal building blocks of our planet. In a digitized world, the only way to build a 'Digital Twin' is by using location. The geospatial industry has extensive knowledge of digital mapping and location intelligence.
The industry has the potential for sure, but where you see society, as well as mainstream-IT innovating across domains at high speed, the geospatial industry continues to evolve largely around itself.
Acknowledging that our industry and our business is a small player in the digital world, where most people use and create location-data all the time. It is important for the geospatial industry to recognize that we cannot continue by ourselves to grasp the opportunity to enable the cooperation between location and digitalization. The industry must be open to learn across domains, build partnerships to participate in the new arena where location is now part of mainstream IT.
A transformation takes time and is gradual. It requires to continuously be able to adapt to change, which in turn requires a strategic approach.
IMAGEM solutions are focused on technology themes such as Data Automation, Digital Twin and Actionable Intelligence. If we approach the future with a co-creation partner model with our customers, we are also better equipped to tackle the organizational, social, political and economic challenges that are involved in this digital transformation.
Yes, the future is in integration, but not just technological. Our business model too has become hybrid to stay relevant.
Sustainable solutions through recycled knowledge
From sensor to aerospace to IoT, people are collecting data, in terms of both rational and experience. We are experts in translating this data into value and actionable insights. We use AI and deep learning to improve the quality of information and have achieved fantastic results. 'Scenario creation' will significantly benefit from these models and progress towards predictive modelling. Location-intelligence is our domain and is an integral part of the IT landscape by default. This is because coordinates are the buildings blocks of a digital world and we continue to invest in being the best in the location niche. Every decision today involves location. Looking back to understand where we are now and to make decisions to improve the future, it all evolves around location, change and scale. We are experts in 5D and will continue to strive to be the best at this to enable a smart digital reality for our customers.  People are the driver for innovations, technology is a means. Technology in general, but also geospatial technology in specific, is no longer limiting us to build the required solutions. It is more the availability of knowledge and the ability to share and re-use that is a bottleneck. For solutions and an approach moving forward we can learn from existing solutions to improve sustainability, for example recycling or reusing.
Looking at this process we have started a co-creation platform to facilitate recycling of knowledge and applications across the government. This digital sharing economy facilitates re-use of knowledge, expertise and accelerates the implementation of innovative technology to support the challenges our government faces on climate change, energy transition. The technology already exists to support all these initiatives, but we need to create a sustainable means of sharing and reusing so that everyone is not caught up in reinventing the wheel but focus on advanced solutions and insights. We have created such a platform with a fair model for all stakeholders, so that tax money paid by citizens is being spend only once and wisely.
Also Read: Geospatial industry shifting towards cloud-based data processing – Marian Meier-Andrae, MULTIROTOR