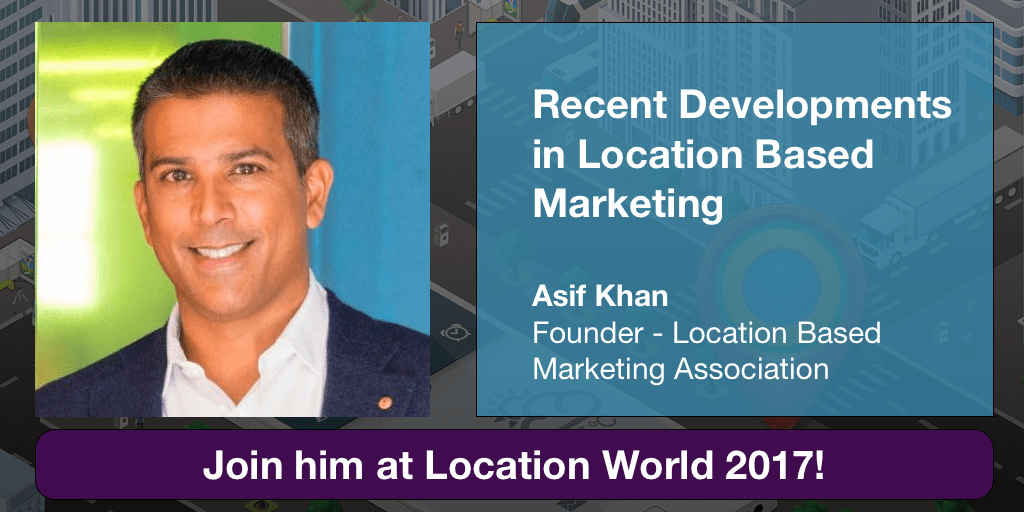 What does location technology mean to LBMA?
As the global industry association represents the world's biggest brands, agencies and location-technology providers, location is central to our mission. We location as the "cookie" for the physical world.  The only piece of data that enables us to track the movements of targeted users, across all media types and devices.  This is inclusive of radio, television, online, print, OOH and of course mobile.
What are the factors driving adoption of location technology?
Location technology adoption is being driven by ubiquity. Whether we are talking about CRM systems, IoT, augmented/virtual reality, beacons or payments, all these areas are leveraging location technology and/or data.  It's applicability to these diverse areas, and makes it increasingly valuable to marketers and developers alike.
Can you give few examples citing one of your key clients on location tech is helping them?
Over the years, we've had the privilege of working with many great brands and technology companies.  One good example of that is the recent implementation of RFID chips in leaflets handed out at a Westfield shopping mall in the U.K. to promote a shelter for dogs and cats.  As patrons walked through the mall, the RFID chips sync with all the digital signage throughout the mall, so that a puppy dog looking for a home essentially follows you throughout the mall until you pay attention.
How are countries like China and India placed? What's driving location tech here?
Countries like China and India are at the forefront of location technology.  Many of the key advancements in this area are coming for these emerging countries.  The growth of mobile payments and social networking platforms in these markets are leading the way in proximity technology usage and R&D.
What is your focus at Location World 2017? Can you give some insights into what you will be talking about?
Customers are multitasking on multiple devices and using multiple channels to engage with your brand. The challenge is making sure that you are everywhere that your customer is.
 The customer expectation is one of variety, ease and entertainment. The session "Global View of Location Technology & its Ecosystem"  which I shall address at Location World 2017 will explore the how, what and technology behind being truly omnichannel. I will try to further explore on these topics:
Is it enough to simply target the right message to the right person? Or does time and place play a larger role?

How do you balance location-specific targeting against privacy concerns?

What is the most effective way to use mobile coupons?

What should you consider when deciding whether to use beacons or not?

How do you ensure that the mobile experience is as seamless as the in-store experience?

How does the consumer experience evolve as retailers gain a 360 degree view of their omnichannel and digitally empowered consumers?

How do you ensure that the customer experience is consistent in both the eCommerce and bricks and mortar environment?