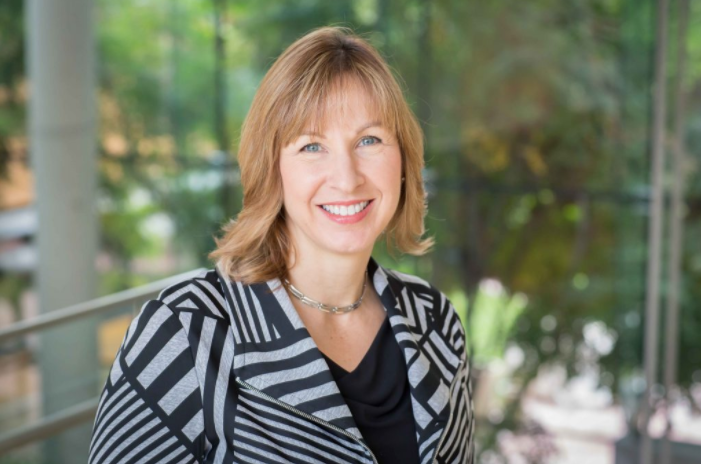 Everything happens somewhere. Insight into "where" makes all the difference in access to care, quality of care delivered, and the opportunity to achieve a positive healthcare outcome, says Dr Este Geraghty, Chief Medical Officer & Health Solutions, Director Health and Human Services Sector, Esri
How important is real-time health monitoring?
Real-time health monitoring is only as relevant as the individual using the technology to provide real-time responses in care. Obviously, it can be life-saving.
What is the significance of location intelligence in healthcare?
Location-based intelligence is critical. Everything happens somewhere. Insight into "where" makes all the difference in access to care, quality of care delivered, and the opportunity to achieve a positive healthcare outcome. There are many examples, from simple calculations of travel time to get to a clinic, to more unique uses – such as setting up a geo-fence to keep individuals suffering from Alzheimer's disease safe. Newer technologies even make it possible for smart drones to deliver emergency resuscitation equipment to heart attack patients using spatial intelligence technology.
Can GIS uncover geographic patterns and trends in individual's health/healthcare?
Both spatial and temporal analytic tools require strong data management. For example, it's important to determine, a priori, the frequency of data refreshes and establish standardized coding for time and location. When the data is properly collected and maintained, stakeholders can easily perform retrospective analyses to discover patterns.
As the relationship between location and healthcare continues to receive recognition, providers need ways to integrate social determinants and community-specific information into their population health management strategies. Geographic Information Systems (GIS) technology enables hospitals and health systems to develop location-based population health strategies and insight that go deeper than simply what happens inside of a hospital or doctor's office.
Healthcare providers are using GIS as the platform for integrating and analyzing clinical data – alongside environmental, behavioral and socio-economic data, to gain a more complete, holistic view and understanding of their patients' needs, the non-clinical factors that influence poor health outcomes and places that should be targeted with community-based interventions.
How will GIS and IoT transform the private healthcare sector?
Most population-based health care efforts are focused on panels of patients that have been segmented into categories based on existing health conditions. This method relies on targeting high risk patients with clinical interventions. Unfortunately, it doesn't address the non-medical factors that led these individuals to become sick or experience poor outcomes. Recognizing that a majority of what drives peoples' health doesn't happen in their doctors' office, a different, more holistic approach is necessary to more effectively address the drivers (and root causes) of poor health and outcomes.
A number of new health care initiatives are factoring in geography as a key component of the intervention process. How do you see this?
One example of these location-based approaches is an initiative led by Loma Linda University Health (LLUH). San Bernardino County, where LLUH is located, ranks 42 of 57 in health outcomes and 41 of 57 in health behaviors. After being sent home from the hospital many patients are unable to maintain a healthy state and end up returning prematurely from an emergency room visit or readmission to the hospital. The reasons are multifactorial; a patient's access to health care may be limited, social constraints may be overwhelming, understanding of the disease process or treatment plan may be inadequate, and a patient-centric approach to health care may be non-existent.
To address these challenges, LLUH set out to create successful interventions that reduce unnecessary readmissions and promote healthy behavior with a focus on transitional care. Supporting this initiative is an interactive map that patients can access to find pre-filtered community resources near their home to improve health maintenance and prevent recurrent illness and hospitalization. This patient-centric map empowers patients to maintain a healthy, active lifestyle by informing them of the social, spiritual, medical, and wellness resources near their home.
How is spatial awareness and temporal understanding improving the healthcare sector?
Spatiotemporal awareness and understanding helps improve care and outcomes in the following ways:
Determine access to care
Connecting people with local resources
Determine variation in health care services and outcomes
Identify vulnerable populations – useful in emergency situations or in the regular course of public health work.
Understand clusters of disease and its causes
Collect mobile data, providing new insight for better understanding of homeless populations and directing resources, where needed
More timely and efficient allocation of resources
Improving our response to disasters and disease
Strengthening collaboration between agencies and healthcare
The key to making your GIS data actionable is to uncover the relationships and patterns that traditional healthcare IT systems can't detect
How is Esri's GIS technology improving the healthcare sector's planned mapping capabilities?
GIS technology from Esri is at the forefront of the fight against the spread of the Zika virus, providing a holistic approach to vector control.
The US Department of Health & Human Services (HHS), and their Office of the Assistant Secretary for Preparedness and Response (ASPR) are collecting and mapping geographic data points related to Zika and other emergencies using GIS technology from Esri. Their aim is to determine where problems are located and strategically target resources to restore the public's health and well-being.
For Zika response, Esri is showing experts at the ASPR, and other agencies within HHS, where best to provide targeted information, using US Census data – to efficiently reach at risk groups, like women of child-bearing age, and their partners. To plan for the domestic assistance that states may need, ASPR also is using Esri's GIS software to monitor the spread of the Zika virus across the United States – and in 34 other countries where infections have been found. The ASPR created a publicly available interactive map with the same GIS technology that shows the number of cases in each state. The information is automatically updated each week.
Do you think that predictive analytics software can help healthcare professionals go far beyond traditional analysis of unstructured data?
GIS has been used for years by Global Health Organizations, Federal, and State and Local Public Health agencies to support population health improvement efforts. The private sector has traditionally used GIS in strategic planning and marketing, however, health reform has had a significant impact in the number of private sector organizations looking at the technology to support population health and community benefit initiatives. As the move to accountable care and value-based payments takes hold, Providers and Health Plans are increasingly interested in applying GIS to assess risk based on geography and the populations that live there, reveal where the greatest need is, and prioritize areas for interventions.
A large majority of medical issue and situations presented in healthcare have a geographic aspect; where are there gaps in access to care, where are there "hotspots" of preventable utilization/readmissions, where are there clusters of high risk patients. The answer isn't to simply populate your systems with GIS data, because without context, that data is simply a value in a spreadsheet or report. Insight from stronger predictive analytics means everything, especially when it comes to better outcomes for the patients.
The key to making your GIS data actionable is to uncover the relationships and patterns that traditional healthcare IT systems can't detect. That is where analysis and resulting insight from GIS provide the key value drivers in healthcare.
How will you address the confidentiality issue of patient-identity?
There is a wide array of location-based information that can be analyzed and displayed without using protected health information (PHI). However, there are also several methods an organization can use to comply with HIPAA.
Identity can be protected by randomly moving points (geo-masking), aggregating data at higher geographies (county), using cartographic tools, like heat maps or applying rates to the data for example.
An organization can certainly keep data safe within their own firewalls (via ArcGIS for Portal, for example) so they can perform their analysis with address level data.
Esri Managed Cloud Services are another option for users. Private cloud management systems – approved by HIPAA – are easy to implement and use enterprise-wide.