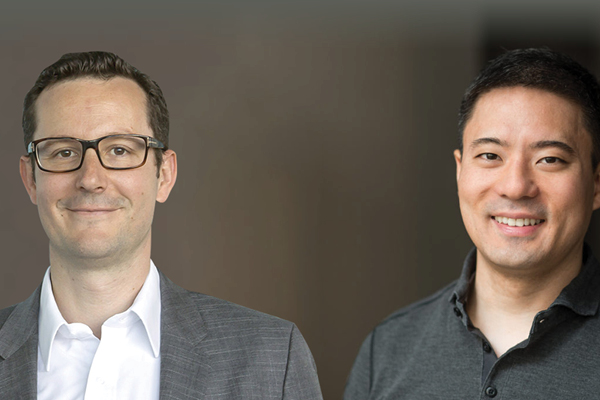 By bringing together satellite, drone and IoT data, while processing algorithms to study specific insights, UP42, a startup, lowers the barrier to entry for companies that can benefit from geospatial data. In an exclusive interview, François Lombard, Director of Intelligence Business at Airbus Defence and Space, and Eli Tamanaha, CEO, UP42, tell us about the platform.
How is UP42 different from any of the existing Airbus platforms and how does it work?
François Lombard: At Airbus, we follow a strong digitalization strategy. Our digital services are already at the heart of many of our activities and will be even more so in the future. In February 2019, we launched the OneAtlas Platform to disseminate and provide immediate access to Airbus premium data and analytics. UP42 has been set up to offer a fully open environment to target developers and users willing to build their own geo-based solutions. We answer different customer needs in term of data and service access (speed, volume, format, data from various sources and suppliers), and the business models are aligned with their operational constraints.
With UP42, we reach out to all businesses that want to develop new solutions using top-notch geospatial data, but do not necessarily have the infrastructure or know-how to do so. We give them the necessary data blocks, tools and processes to develop, test and scale their solutions. By reaching out to new customers and users, we believe UP42 will help grow an attractive and vibrant ecosystem for geospatial solutions. Most industries are developing open marketplaces, and this is the next evolution in the imagery services market. We wanted to be at the forefront of that change for our industry, and went a step further from creating a platform: we built a company, UP42. We are based out of Berlin and are tapping into the city's unique startup ecosystem.
Eli Tamanaha: UP42 lowers the barrier to entry for companies that can benefit from geospatial data. So far, the vast amount of information collected from space is not available to commercial businesses. UP42 works by bringing together satellite, drone, traffic, weather and IoT data, while simultaneously processing algorithms to study specific insights. Firstly, we reach out to data and processing algorithm providers across the industry. Then, we integrate them as partners onto our platform so that customers can easily access everything they need. Finally, our customers select combinations of data and processing algorithms before picking their area of interest on a map of the planet. This way, anybody can derive insights at both small and large scales.
UP42 is an open platform and marketplace for our customers and partners. Customers can easily access a variety of data and tools to build their products. Partners can access a large customer base for their services. We enable companies to use powerful geospatial data to build their products. We don't own data or build algorithms. Our entire business revolves around offering our customers data and algorithms from our partners, who view us as a huge distribution channel — through which they can access customers that they previously couldn't reach. We are a group of impact-driven individuals who are on a mission to bring geospatial insights within reach.
How has the market responded to UP42; which all prominent clients have you been able to attract so far?
ET: So far, the response has been very positive. Ray Richardson, CTO of Simularity, one of our partners, told us, "This is the platform I have been looking for since I started working in this industry." We have been working with various partners and have opened up the platform to a longer list of beta testers, while growing our marketplace portfolio. Companies such as LiveEO are working with us to make the most of geospatial data. They used satellite data to measure the height of trees alongside railway tracks in Germany for Deutsche Bahn — making rail travel safer and more efficient. Other companies include Pinkmatter, Simularity, Spacemetric and Ito World.
In future, we see potential in doing business with forward-thinking companies across the world that want to use technology to get an edge. We are seeing interest from all sectors (infrastructure, environmental monitoring, agriculture and construction), locations and company sizes.
The global space and EO industry has seen a large number of small companies and startups in the past. How will UP42 position itself in a fast-changing EO market?
FL: Many companies in the geospatial domain are planning to build or proposing platform offerings, but we see UP42 as a unique open ecosystem-based approach that can openly invite small and medium businesses and freelancers to develop and mature geospatial solutions. By combining Airbus' unique datasets, third party data and 'plug-and-play' processing blocks, we are answering to a market need that is currently not met.
ET: While there are competitors who are creating innovating solutions, we believe that we are the only truly open two-sided geospatial marketplace. We are unique because we don't own data. We encourage all our data and processing providers to distribute their products on UP42 and encourage our customers to easily consume these products. We see our competition working with us in the future as this innovative market grows.
Also Read: New Space ecosystem propelling Earth Observation industry
Despite the focus on open data policies, geospatial data has been restricted to governments and large businesses. How will UP42 break the traditional barriers?
FL: We see a large untapped potential in using geospatial data to solve the world's problems. UP42 allows to quickly build, scale and market geospatial products and game-changing solutions. Small and medium businesses require flexibility and speed to test their solution and change, for instance, the data set or algorithm to reach commercial maturity quickly and cost-effectively. The choice that we give in terms of high quality data, algorithms, processing blocks and services is unique.
ET: UP42 was born from the idea to democratize access to geospatial data. Whether you are part of a large business optimizing crop yields or a small institution estimating deforestation, UP42 is for you. By lowering the barrier to entry, geospatial data is no longer restricted to governments and large businesses. Our scalable infrastructure means that people no longer need to worry about building the architecture needed to support geospatial analysis. This is usually the next hurdle that smaller businesses or individuals face.
Which are the primary sources of data that UP42 will handle; what is the source of drone imagery?
ET: Yes, we integrate other sources too. Currently, our portfolio includes data from Airbus, as well as others. We have imagery from Sentinel-1, Sentinel-2, Pléiades, Landsat-8, as well as SPOT 6/7. We also have public transit data from Ito Word. Our growing marketplace of data providers aims to bring a variety of geospatial perspectives to our customers. This means that we will one day have drone imagery on the platform too.
UP42 is offering 'ready-to-use' algorithms that can do everything from detecting clouds to revealing changes like new buildings and shrinking forests. How are you using emerging technologies like AI and ML for change detection?
ET: Many of the Machine Learning (ML) and Artificial Intelligence (AI) algorithms are pretty sophisticated. They require a different kind of computer processor called a GPU. We are on the verge of offering those resources on our platform so that our partners can take advantage. In the next three months, we will have five new algorithms on UP42, which will feature object detection.
Do you think the EO industry has fully exploited the true potential of AI and ML?
FL: AI is moving out of the abstract world of data and information into the real world, and we are part of that trend either by ourselves or with our partners. Machine Learning is already used in our industry replacing more traditional rule-based automation processes. It is the case, for example, for our Starling or Ocean Finder services. The challenge we are currently working on is to fully exploit such techniques. We need to scale up the use cases, prove concepts and get embedded into business processes.
ET: The industry needs to experiment with more use cases before ML and AI are fully utilized. The EO field generates huge datasets, so there is no doubt that we need computers to help analyze that. The more customers are able to use geospatial data in their products, the more need for ML and AI will arise.
How do you think technology integration will change the face of the industry?
FL: I think that it is true that the ecosystem we live in is becoming more complex, blurred, and that integration is one of the drivers. Collaboration is a key trend driven in part to share development costs and realize benefits by players across the value chain. The trend is here to stay, but we continue to operate in a highly competitive environment. Yes, there is a role for all players, including the smaller ones. They are able to leverage data streams and platforms that take significant investment to set up and create scale.
ET: The geospatial industry is transforming by leveraging software. Players in the space are becoming more interoperable with each other. There is a lot of synergy to be captured by these integrations.
Also Read: Building a real-time, on-demand solution for the 21st century — Payam Banazadeh, Capella Space