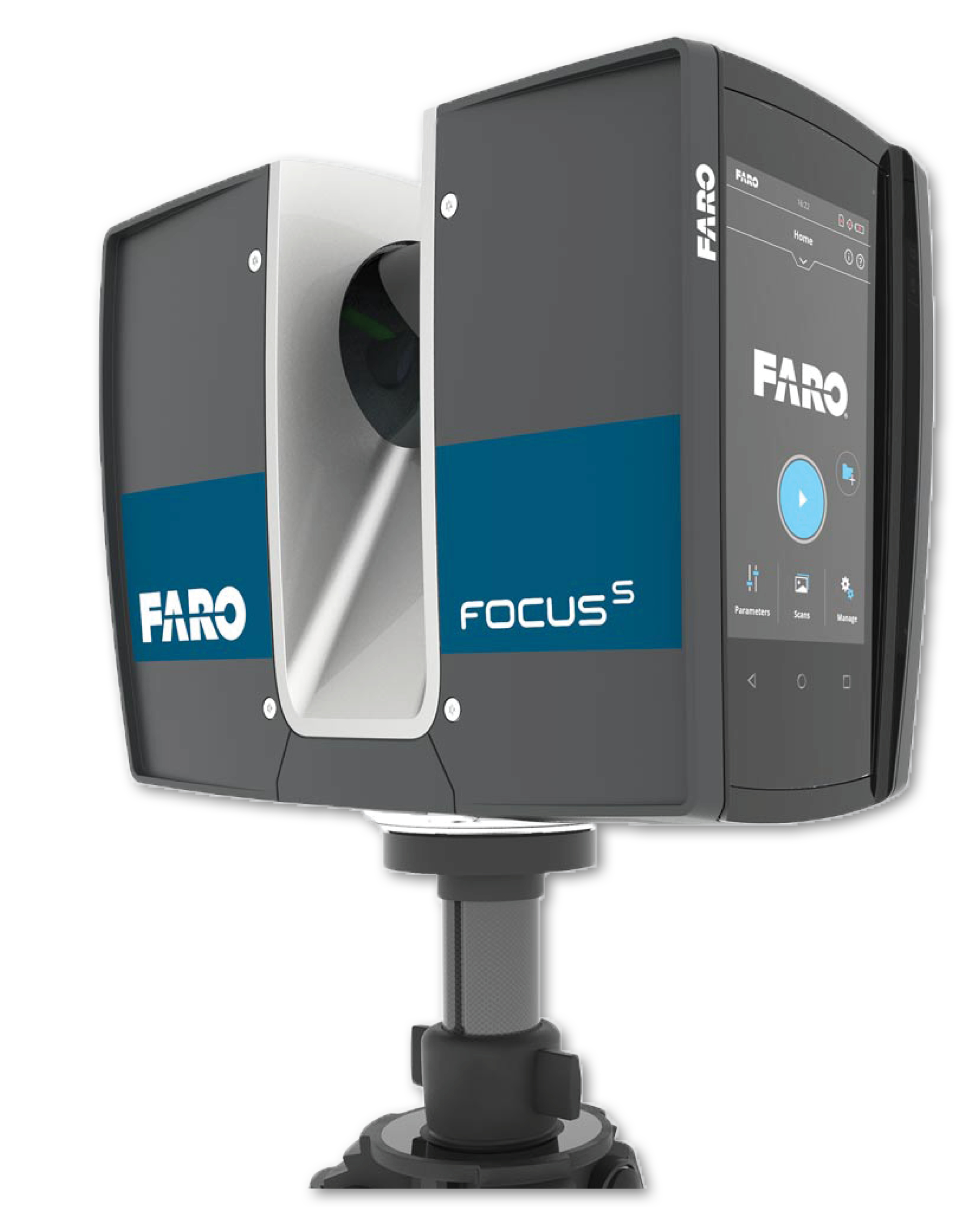 FAROS's FocusS70 can deliver industrial grade performance with an exceptional price/performance ratio.
The primary trigger for innovation in a field is the passion to achieve greater excellence or perfection from what is already in vogue. This is true in the case of 3D laser scanner as the technology allows capturing complex objects with lightning speed and utmost perfection.
3D laser scanners measure fine details and capture free-form shapes to quickly generate highly accurate point Clouds. 3D laser scanning is ideally suited to the measurement and inspection of contoured surfaces and complex geometries which require massive amounts of data for their accurate description and where doing this is impractical with the use of traditional measurement methods or a touch probe.
Within this realm, FARO's latest ultra-portable FocusS Laser Scanner enables to capture fast, straightforward and accurate measurements of complex objects and buildings. The laser scanner can be used to record architectural façades, complex structures, production and supply facilities, accident sites, plant engineering and large-volume components.
3D laser scanning a blessing for industrial plants
While 3D laser scanning is used in various fields, the technology is widely used in Industrial plants. The ability to accurately map Mechanical Electrical & Plumbing (MEP) and structural components allows engineers to avoid conflicts that in the past would not have been caught until the construction phase. Utilizing 3D scanning in industrial plants is a drastic improvement from the conventional methods. The accuracy, time savings, and most importantly, safety; make 3D scanning the most complete way to as-built these facilities.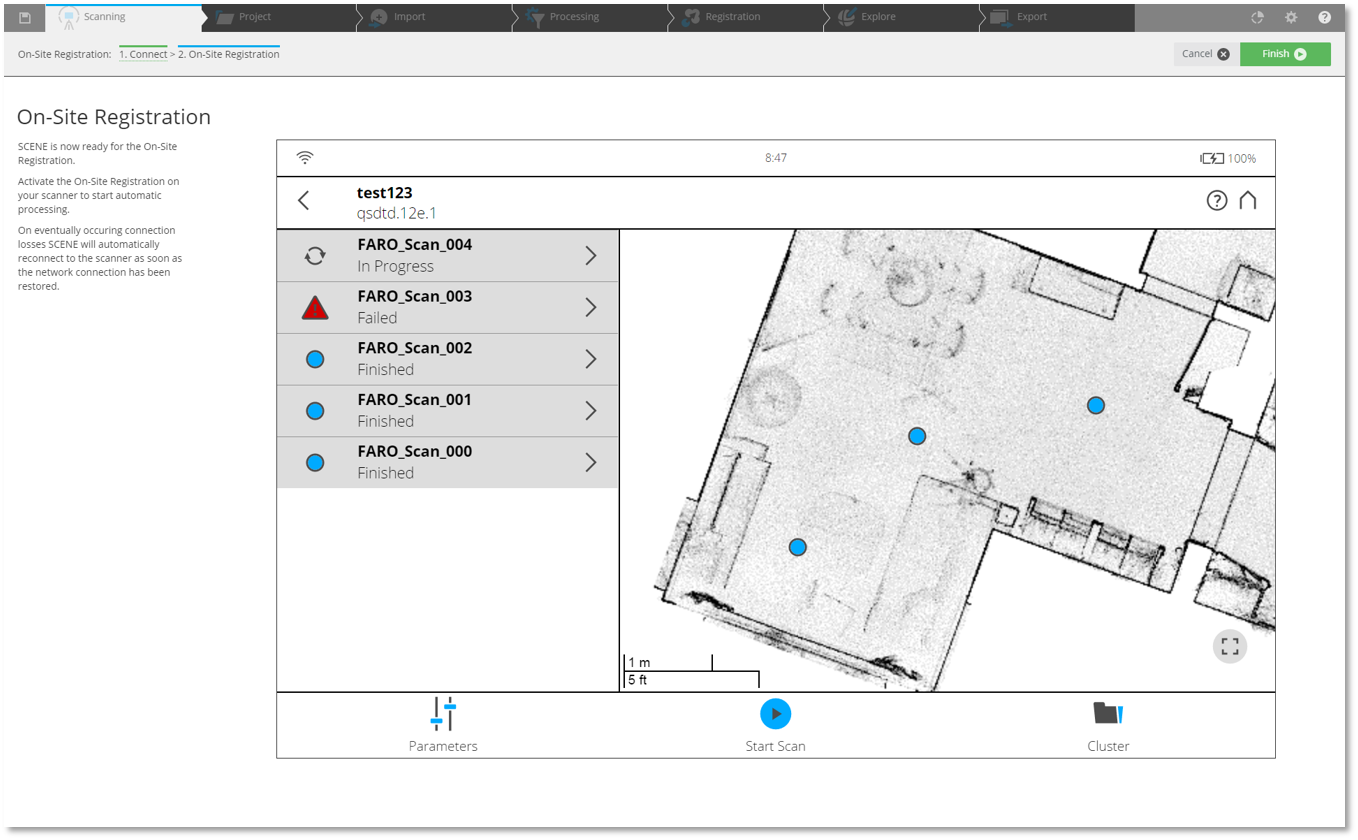 One such company which has used FARO's FocusS Laser Scanner successfully in all its verticals is Poporo Plant Co. The Japanese company engages in the survey and design of liquefied natural gas (LNG) terminals. It recently introduced the use of FARO Focus3D X 130 Laser Scanner to its processes after five years of careful consideration. Since then, the company has undergone rapid expansion due to new business areas like Virtual Reality (VR) collaborations and overseas survey projects, as well as the overall five-fold increase of its productivity in field surveys.
Five-fold increase in productivity
Commenting on the improvement of productivity, Mitsuhisa Maekawa, Managing Director, Poporo Plant, who supervises the company's field work, shared, "With the introduction of the FARO Focus3D X 130, our team can now complete the field survey for a plant mechanical room – which is a job that used to take us more than a week with two people on the task – in just one day. This effectively translates to less than one-fifth the effort."
The team uses PointSense Plant to create 3D models from point Cloud, then imports it into Plant 3D with all attribute information intact, resulting in a more efficient workflow for Poporo Plant when creating models of existing plants.
Advanced FocusS Laser Scanner
FARO's latest ultra-portable FocusS Laser Scanner enables users to capture fast, straightforward and accurate measurements of complex objects and buildings. The intuitive touch-screen of the FocusS models has been increased in size and clarity to deliver an extraordinary user experience. A built-in 8 mega-pixel, HDR-camera captures detailed imagery easily while providing a natural color overlay to the scan data in extreme lighting conditions. Familiar traits such as light weight, small size and a 4.5-hour battery runtime per charge, makes the FocusS Laser Scanner truly mobile for fast, secure and reliable scanning.
The FocusS Series consists of three laser scanners with different ranges: FocusS 350 for long-range measurements up to 350 m, FocusS 150 for mid-range measurements up to 150 m and the newest member FocusS 70, is perfectly suitable for short-term measurements up to 70m.
With their sealed design, all S Laser Scanner models are certified via the industry standard Ingress Protection (IP) Rating, and classified in Class 54 for environmental protection. The devices are built to safeguard against intrusions such as dirt, dust, fog and rain as well as other outdoor elements which typically occur in challenging scanning conditions. An extended temperature range allows scanning in extreme environments, like desserts. In addition, the laser scanners offer a future-proof interface to connect additional accessories to the scanner and provide a specific on-site compensation routine.
Next to the FocusS series FARO offers the FocusM 70 Laser Scanner, that features the same short-range distance as FocusS 70, being equipped with a less advanced features set and a lower level of distance accuracy. The device is ideal for indoor measurements and small area applications.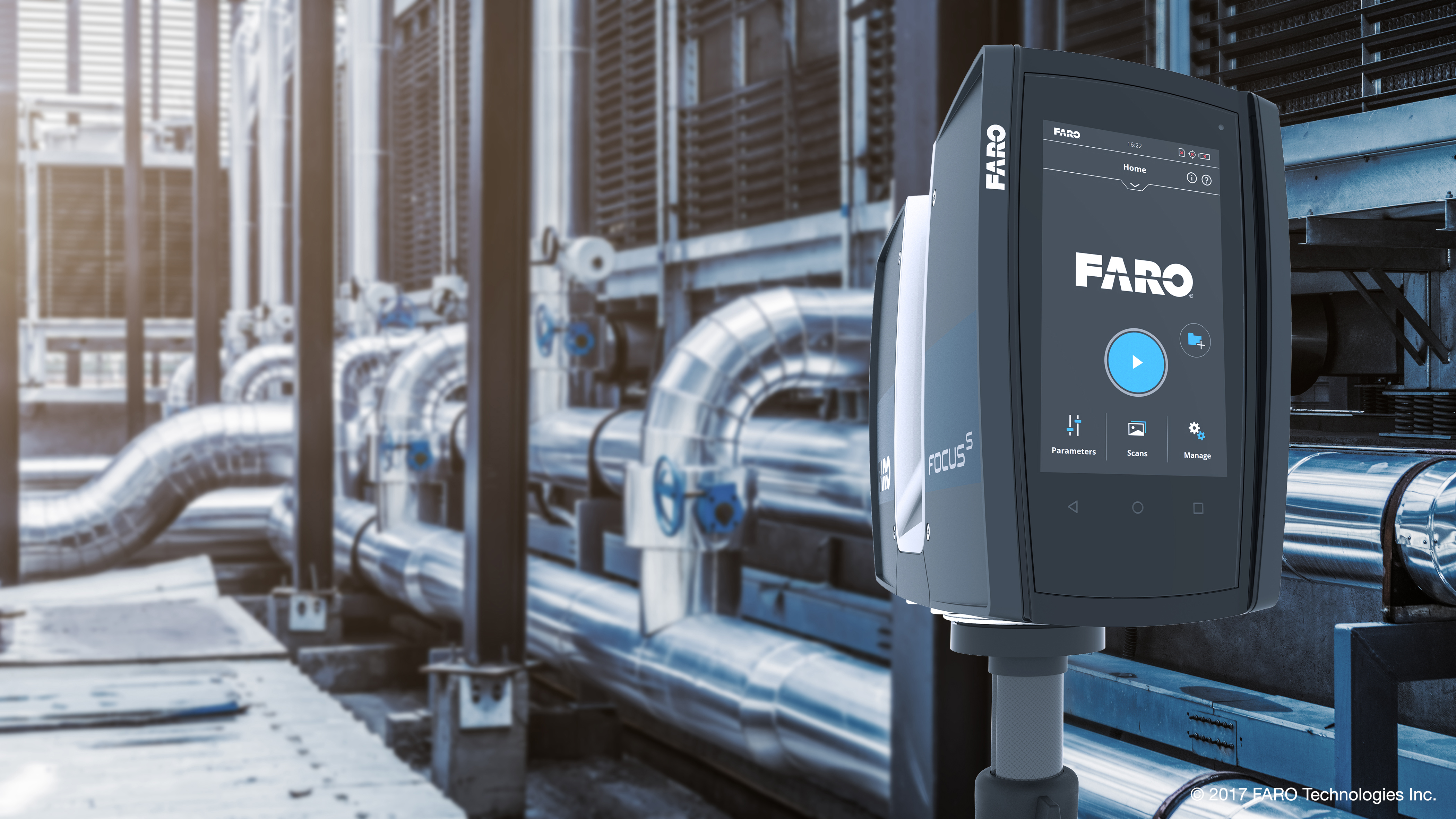 FARO'S FocusS 70
Similar to FocusM 70, the FocusS70 also delivers industrial grade performance with an exceptional price/performance ratio. This includes an Ingress Protection (IP) Rating of 54 for use in high particulate and wet weather conditions, HDR imaging and extended temperature range.
Additionally, users will continue to have unrestricted freedom of choice to leverage the software tools most beneficial to their own workflow, including FARO SCENE and third party software solutions such as Autodesk ReCap.
"We were overwhelmed by the positive response and adoption of the FocusM 70," says Joe Arezone, Chief Commercial Officer, FARO Technologies. "That has validated our hypothesis that there would be significant enthusiasm for an affordable, short range, industrial scanner that was backed by FARO's trusted, best-in-class quality. We have continued to keep our ears close to the ground with our customers and as a result can now offer the FocusS 70 as a higher accuracy companion to the FocusM 70 and a logical fit across the Focus Laser Scanner portfolio. FARO is uniquely positioned to address the wide variety of performance requirements across all market segments and applications that leverage 3D scanning data."
The FARO FocusS 70 also delivers a set of incremental, value-added functionality that makes it a perfect fit for those applications that require the short range scanning power of the FocusM 70, the next level accuracy of the FocusS 150 or FocusS 350 and the unique power of real time, on-site registration.
Short range with best in class accuracy:
Designed for both indoor and outdoor applications that require scanning up to 70 meters and with accuracy of +/- 1mm
• More data captured faster
• Delivers acquisition speed of almost 1,000,000 points per second
• Improved productivity and confidence
• Supports the real time, on-site registration functionality with introduction of SCENE 7.0 software suite
This high value functionality enables the 3D scan data, whether from a single scan or multiple scans in process simultaneously, to be wirelessly transmitted (i.e. no SD cards needed) directly to an onsite computer workstation/PC in real time.