Who we are?
Geospatial World is the media and public relations arm of Geospatial Media & Communications.
Our offerings through multiple channels — online, video, print magazine, social media, and custom content creation and marketingstrategies — bring out the latest on technology trends and analysis, views of experts and advocacy on policy issues. Expert authors, guest contributors from across the spectrum and an advisory board of top thought leaders give us an exceptional grip on the industry.

With an average of 90,000+ visitors per month, www.geospatialworld.net is easily the number one media platform in geospatial domain; and is a reliable source of information for professionals in 150+ countries. The website, which integrates text, graphics and video elements, is an interactive medium for geospatial industry stakeholders to connect through several innovative features, including news, videos, guest blogs, case studies, articles, interviews, business listings and events.
290,000+ Page views per month
Considered as the voice of the global geospatial industry, the bi-monthly geospatial World Magazine brings the latest technology trends and analysis from across the world, presents views of experts through columns and interviews, advocates on policy issues and captures the dynamics of the industry through comprehensive articles, infographics and case studies.
26,000+ Print & Digital Subscribers
Launched in 2015, our video platform is growing every day. Today, it is the only professional quality video platform in the geospatial domain. The platform offers daily news updates, interviews, product launches, special features, panel discussions and event coverage in snackable, short and long format.
2,000+ Average views per day
Geospatial World Webinars are an excellent way to interact with your prospective client base about your latest software, hardware, data or service. It offers the offers the right platform for a company to invest in, to reach out to wide audience, and connect and convert the prospects into clients.
25 mins of 45 mins average view time
Our expert team of writers and content creators is at your disposal. We can create content — blogs, technology articles, case studies, promotional videos, newsletters and even magazines — as per your requirement. All you have to do is share your ideas and reference material and we will take of the rest.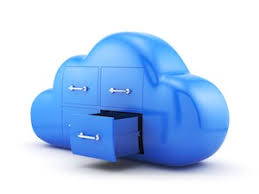 For further information contact Vaishali Dixit at [email protected]